Join
Welcome to Neal McCoy's Just Talkin Live Facebook Group!
If you've been sent to this page it means that you've completed step 1 in becoming a Neal McCoy's Just Talkin' Subscriber, and we are so happy to have you!
If you found this page by mistake before purchasing a subscription, please complete step 1 at: https://just-talkin.nealmccoy.com.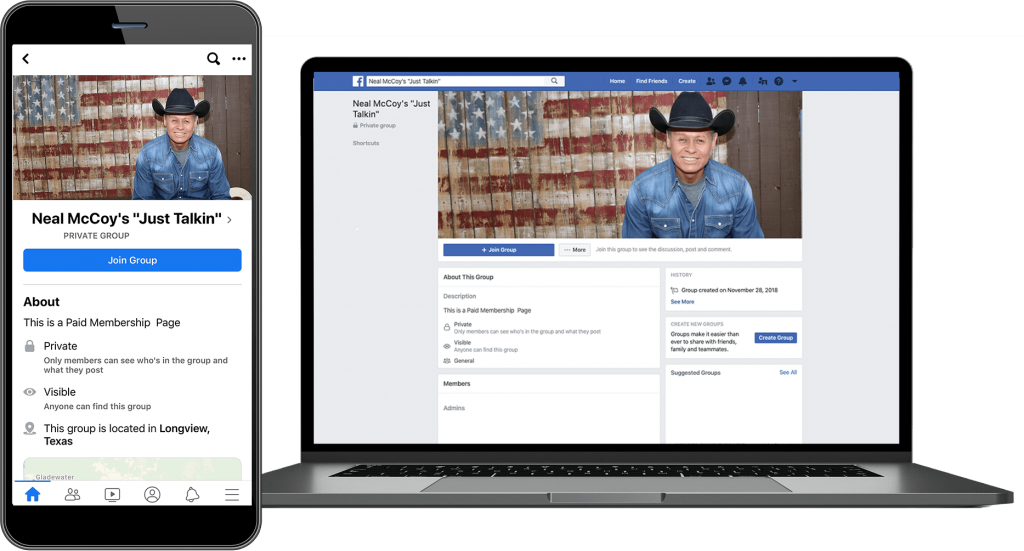 How to Join the Neal McCoy's Just Talkin' Facebook Group
Click the "Join Group" button.
Fill out the questionnaire, using the 4-digit confirmation number we emailed to you.
Submit and you're done! One of our moderators will approve your request within 24-48 hours.
Once your request to join is approved, you will be able to see new and past videos from Neal McCoy's Live "Just Talkin" videos.
Know When Neal is Live
Once your membership is approved, make sure you get all notifications from the group to know when Neal is live. Change your settings by following the steps numbered in the graphic below:
Go to the Just Talkin Facebook group and tap on the three dots at the top right corner of your phone screen.
Select "Notification Settings".
Select "All Posts".
Select "Highlights" and you're done!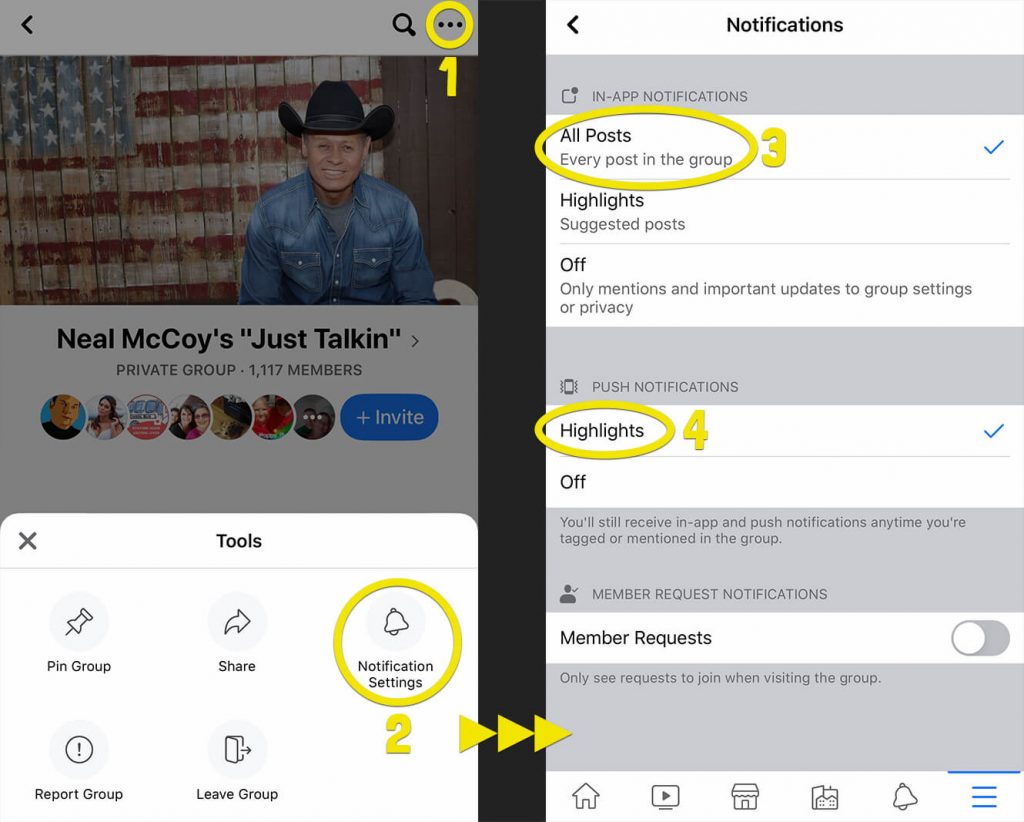 If the link to the Facebook Group did not work…
Login to Facebook from your computer or phone app.
At the top of your screen where there is a magnifying glass symbol 🔍 type in "Neal McCoy's Just Talkin" to search for the group.
Select the Neal McCoy's "Just Talkin" Group to view it.
Follow the "How to Join…" steps starting with step 2.
If you do not have access within 5 business days of clicking the "Join Group" button, feel free to contact us here for help.